Today we're pleased to announce the release of 21 new SmartApps into our marketplace! These SmartApps went through lots of review & QA before publishing in order to ensure the consumer would receive a great experience.
While these are the only SmartApps published in this batch we saw a lot of great creative ideas come through the pipeline. At times we found ourselves trying to overlook some things just because the idea was so amazing, but ultimately we want to make sure that every SmartApp published is puts the developer's & SmartThings "best foot forward". That being said, we strongly encourage developers to continue submitting and resubmitting their code and always keep coming up with these incredibly innovative solutions. It's been said before & I'll say it again, these solutions are what drive our product!
We know that up to this point the process has been kind of a pain, but we now have a system in place to get submissions out much faster and are looking forward to improving the process as we work with new submissions!
Without further ado…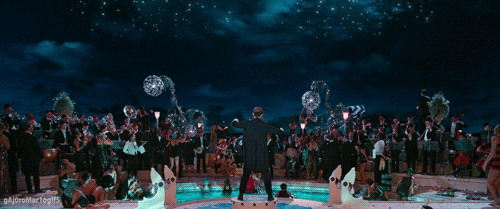 ##Notify Me When##
SmartThings & Todd Wackford
---
Get a push notification or text message when any of a variety of SmartThings is activated. Supports button push, motion, contact, acceleration, moisture and presence sensors as well as switches.e sensors as well as switches.
##Thermostat Auto Off##
Brian Steere
---
Automatically turn off thermostat when windows/doors open. Turn it back on when everything is closed up.
##Enhanced Auto Lock Door##
Arnaud
---
Automatically locks a specific door after X minutes when closed and unlocks it when open after X seconds.
##Safe Watch##
Brian J.
---
Watch a series of sensors for any anomalies for securing a safe.
##Nobody Home##
Brian J.
---
When everyone leaves, change mode. If at least one person home, switch mode based on sun position.
##Jawbone Panic Button##
Juan Risso
---
Holding the button on the Jawbone UP24 will send a text massage alerting someone of a potential emergency.
##Smart Windows##
Eric Gideon
---
Compares two temperatures – indoor vs outdoor, for example – then sends an alert if windows are open (or closed!). If you don't use an external temperature device, your zipcode will be used instead.
##Curb Control##
Josh Bohde
---
This SmartApp allows you to interact with the switches in your physical graph through Curb.
##Humidity Alert!##
Brian Critchlow
---
Notify me when the humidity rises above or falls below the given threshold. It will turn on a switch when it rises above the first threshold and off when it falls below the second threshold.
##Jenkins Notifier##
Andrew
---
Turn off and on devices based on the state that your Jenkins Build is in.
##Thermostat Window Check##
Brian J.
---
If your heating or cooling system come on, it gives you notice if there are any windows or doors left open, preventing the system from working optimally.
##Hall Light: Welcome Home##
Brian J.
---
Turn on the hall light if someone comes home (presence) and the door opens.
##Shabbat and Holiday Modes##
Daniel Barak
---
Changes the mode at candle lighting and back after havdalah. Uses the HebCal.com API to look for days that are shabbat or chag and pull real time candle lighting and havdalah times to change modes automatically
##Lights Off with No Motion and Presence##
Bruce Adelsman
---
Turn lights off when no motion and presence is detected for a set period of time.
##Turn On Only If I Arrive After Sunset##
Daniel De Leo
---
Turn something on only if you arrive after sunset and back off anytime you leave.
##Switch Activates Hello, Home Phrase##
Michael Struck
---
Ties a Hello, Home phrase to a switch's state. Perfect for use with IFTTT.
##Switch Changes Mode##
Michael Struck
---
Ties a mode to a switch's state. Perfect for use with IFTTT.
##Bright When Dark And/Or Bright After Sunset##
Arnaud
---
Turn ON light(s) and/or dimmer(s) when there's movement and the room is dark with illuminance threshold and/or between sunset and surise. Then turn OFF after X minute(s) when the brightness of the room is above the illuminance threshold or turn OFF after X minute(s) when there is no movement.
##Let There Be Dark!##
Douglas Rich
---
Turn your lights off when a Contact Sensor is opened and turn them back on when it is closed, ONLY if the Lights were previouly on
##Turn Off With Motion##
Kristopher Kubicki
---
Turns off a device if there is motion
##Monitor on Sense##
Rachel Steele
---
Turn on Monitor when vibration is sensed