I am building an Outdoor rinse shower near my pool. I have a need for a waterproof switch activated by some one standing on a wooden grate. I found "Pressure/Force Sensitive Resistors (PSR)/(FSR)" and bought a couple from Sparkfun: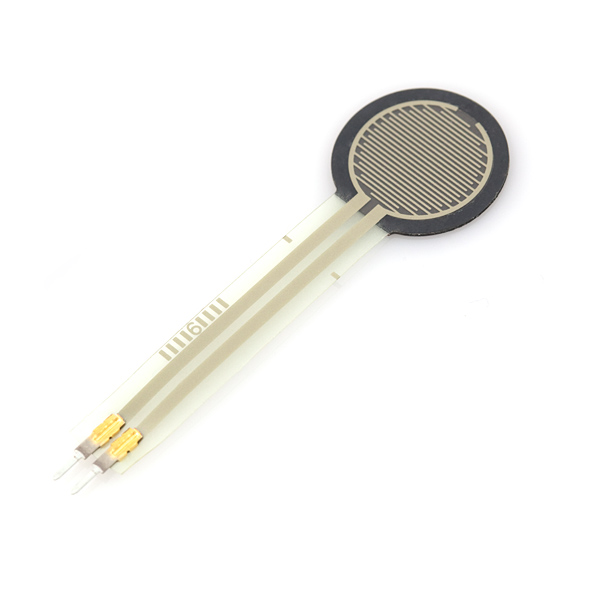 I thought it would be amazing if I could just wire that into the internal 2 pin connector of an Ecolink Door Sensor. I think everyone knows that besides the magnet operating the sensor, there's a couple of pins to "remote the action." Any dry contact (meaning- doesn't supply electricity - uses the Ecolink's,) will work. What I didn't know is if this resistor would.
The PSR has near infinite resistance (>1m ohm) when no pressure is applied and then drops to around 10k ohms depending on pressure/force. It's not accurate enough to use as a scale, but if the Ecolink would respond to low(ish) resistance on it's two pins, I'd be in business. Details on how a PSR works is here:

I would put the senor on the underside of the wooden grate inside a tiny waterproof container, such that the active end of the PSR would be "squished" by someone standing on the grate. The Ecolink would in turn energize a power socket that has a 24vac sprinkler transformer plugged in, which energizes the sprinkler valve and starts the water flow.
This image is the initial spark…
http://atmedia.imgix.net/d85dc0092f99d69a0314ff82d5baa6dd9b9da562?auto=compress&w=640.0&fit=max
I got the package of PSRs today and wired one up to a spare Ecolink Door Sensor (DWZWAVE2-ECO) and pushed on the PSR. The light blinked!! And then when I removed my finger, it blinked again. I could also see on the status pane for the door sensor it would go from open to closed. I tested it a lot of ways and found it would work exactly as I'd envisioned.
As I look at it now, wired, ready for installation, I can see how this actually is a "better" door sensor because I could mount it on the hinge side of the door with the PSR between the door and jamb and have the door close "squish" the PSR. (Under a piece of mylar so that the rubbing/friction of the wood does not abrade the PSR.)