Anyone tried this device? Not much information but sounds interesting: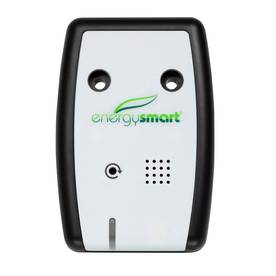 http://www.lowes.com/pd_612026-135-6911211_0__?productId=50292493
Hey Beckwith - the Iris controller from Lowe's you referred to only works with new, Iris-enabled tanks (also conveniently sold at Lowe's) that cost $200 more than standard tanks. Aquanta is designed to retrofit on most water heaters already out there.
Obviously I have an agenda but though I would point that out!
Matt

The Iris module is using a standard form factor and my State water heater has the receptacle for this but I don't use Iris. Does anyone know of a more generic module in this form factor?
I am also interested in this. I have a compatible water heater. Anyone want to develop a device handler?
The Lowe's website says the water heater controller works with SmartThings. I installed it today, connected to my home network (confirmed), yet SmartThings does not find the controller. I can't find any custom device handlers. Anyone happen to have any ideas on how to connect to SmartThings?
Lowes has announced the demise of their Iris service and are pointing folks to smartthings as an alternative. I found this thread about the water heater controller. Does anyone know if this unit can be supported?
I recently purchased one of these and use the scheduling feature to reduce energy use during high-demand time-of-day periods. Scheduling requires the iris service.
From what I can tell with some snooping around, the device was likely manufactured by AlertMe (https://en.wikipedia.org/wiki/AlertMe)