Hello all, first post although I have had SmartThings for about two years now.
I am looking for smart ceiling light fixtures with the following properties:
tunable white or RGBWW
SmartThings-integrated (not an IR remote control or proprietary interface), where SmartThings can actually change the white temperature or the RGB colors
smart wall-mounted switch that can actually tune the fixture
at least 90 CRI
Does such a thing exist?
I could get a dumb fixture that has E26 sockets, and add smart lights such as LIFX or Sengled (I have both bulb types). For the wall, there are not too many options. The options basically come down to covering the hardwired switch with a smart switch, such as a SYLVANIA Dimming Switch (73743) or a SmartThings Button, or replacing the hardwired switch with a smart switch, such as a HomeSeer HS-WS200+. However, these options do not allow for any fine-grained control of white temperature or color.
See: Smart switch with smart bulb behind it
I would like to mount a controller that looks like: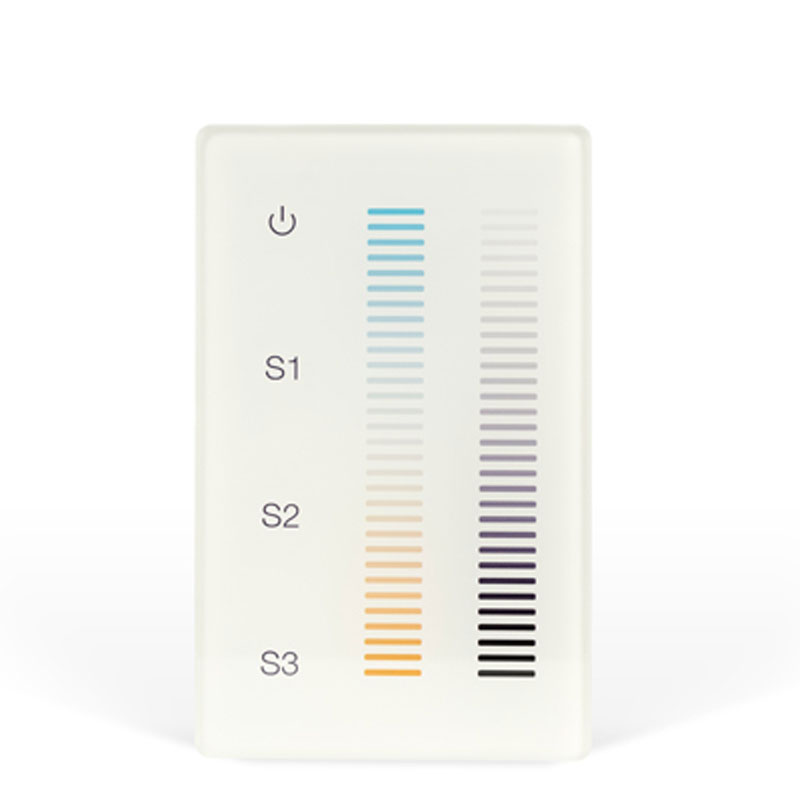 But that also permits SmartThings integration. If the fixture is LED-based and has a smart LED driver, then the LED driver would have Zigbee/Z-Wave and also permit a hardwired touch controller to be attached. I suppose that if the touch controller itself were a Zigbee/Z-Wave device, it could send commands to SmartThings and SmartThings could figure out how to send commands to the bulbs or to the smart LED driver.
However, every time I search around the market, the fixtures that are marketed as LED-integrated, are a take-it-or-leave-it proposition with only one shade of white, usually 3000K. There are also a lot of cheap tunable white fixtures on Amazon that are IR or Bluetooth-controlled only, and have poor light quality.
Is there anything out there that might fit the bill?