X10 Bridge allows integration of X10 appliance modules, lamp modules, switches and dimmers with SmartThings.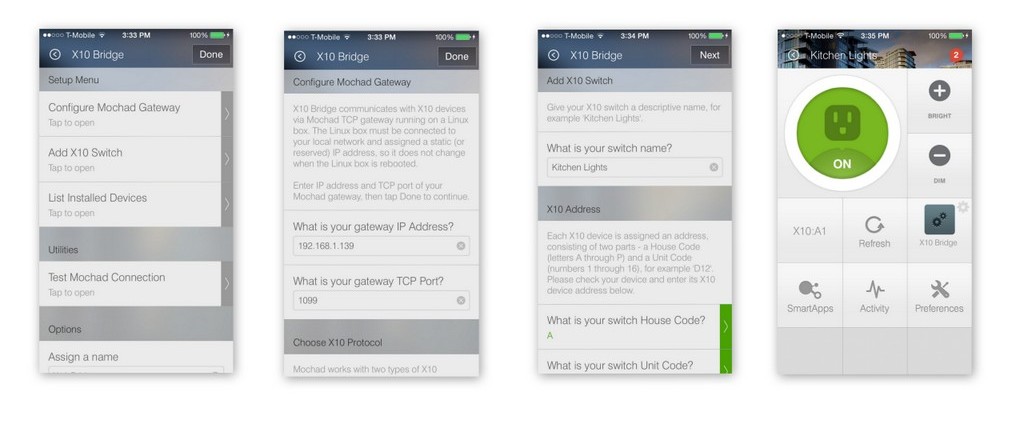 Because SmartThings cannot communicate with the X10 devices directly, a gateway is required to connect these two systems. X10 Bridge uses an open-source mochad TCP Gateway running on a Linux computer and either CM15A or CM19A X10 interface module to communicate with the X10 devices.
Mochad can be installed on any computer capable of running Linux. The only hardware requirement is that your computer must have a USB port and be connected to the same local area network (LAN) as your SmartThings hub. You can use an old laptop or a desktop computer or even a Raspberry Pi as your X10 gateway.
For more information, please visit https://github.com/statusbits/smartthings/tree/master/X10Bridge