Hi Samsung Smartthings hub compatible in india?
It will more than likely work anywhere as long as you source compatible "things".
The problem is that zwave is regional and some countries limit by law the frequencies that can be used because Zwave frequencies from other regions may interfere with emergency services communications, for example.
The SmartThings hub is presently made for only two regions: The US or the UK. The frequency cannot be changed after the time of manufacture.
The Z wave frequency for India is different from both of these. My understanding is that it is illegal to use the other Z wave frequencies in India, although you should check locally to be sure.
http://products.z-wavealliance.org
There's more discussion of the issues involved in different regions in the following FAQ:
It works in India. I am using Smarthings Hub Kit for almost a year now without any issue.
Did you try any Zwave sensors?
Break'n the LAW!!!
Break'n the LAW!!!
Break'n the LAW!!!
[Break'n the LAW!!! Hope we don't get burned alive for it or run over by fast speeding cars honking their horns obnoxiously! Huh Huh.]
(https://media.tenor.com/images/cd7e7e8044d129213bb86616b441e92a/tenor.gif)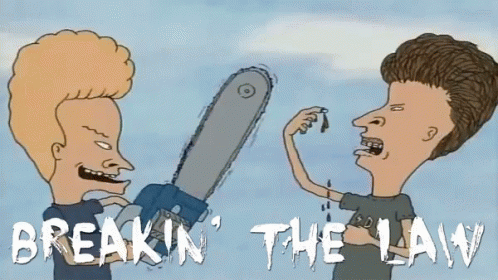 No. For now, I just have the starter kit.
FYI, I do have Philips Hue v1, LIFX, Logitech Harmony Home hub and it integrate perfectly out of the box in India. All this are bought in US. Using it without any step down transformer.
Ok, these are Zigbee and Wifi based sensors which are based on 2.4GHz so these should work fine.
The real test would be with a Zwave sensor with US frequency.
Are the bulbs marked as 110V?
Yes, Hue is marked as 110v, but still works in 220v.
LIFX is rated for 110-220v
Good to know about the Hue bulb. If you can get hold off some US Zwave sensors to try, that would be nice.
Dear All,
Samsung smartThing will work in India. I bought a smartthing kit from US and using in India.But the problem is its spec says it can work only in 100-110 V system. Still we can connects to 220 V system but it is not recommended. So as a safer side i bought a step down transformer (220/110 V, 750W ) to use smartthing outlets.
For more please watch live demonstration video here : https://youtu.be/csF67HJaPKI
It works in india.
but when you use zwave make sure it matches hub frequency{908.42 MHz} for USA hub
i have aeotec smart relay,enerwave relay,harmony,even some WiFi switches dlink and sonoff configured through virtual switch and iftt.
along with aeotech energy meter.Go control kit etc,