Happy Friday!
We've added several new devices to our compatibility page.
[Keen Home Vent][1]
http://keenhome.io/images/product-page/vent-image-harringbone.ce02c46e.png
The Keen Home Vent is a ZigBee vent that replaces standard sized air vents. Heat and cool your home the intelligent and efficient way - room by room.
[Linear (GoControl) Garage Door Opener][2]
This all-in-one garage door controller can both open and close your garage door remotely as well as monitor the status with a built in tilt sensor.
[Fidure Thermostat][3]
The Fidure Thermostat is a great ZigBee thermostat at an even greater price. Monitor the temperature in your house and automatically adjust it to your preferences straight from the SmartThings app.
[Enerwave Plug-In Dimmer Module][4]
[Enerwave Magnetic Door/Window Sensor][5]
[Enerwave Duplex Receptacle][6]
[Enerwave On/Off Switch][7]
[Enerwave Ceiling Mounted Motion Sensor][8]
We've added official support for several Z-Wave devices from Enerwave! Check them out!
[Yale YRD240 Key Free Touchscreen Deadbolt][9]
[Yale YRD210 Push Button Deadbolt][10]
[Kwikset SmartCode 916 Touchscreen Deadbolt][11]
We've also updated our compatibility page with three great Z-Wave locks.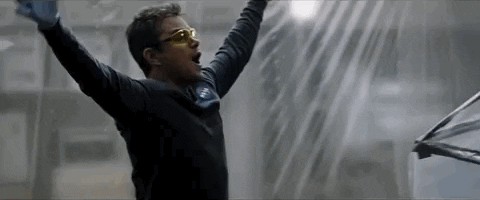 [1]: http://keenhome.io/
[2]: http://www.amazon.com/GoControl-GD00Z-4-Z-Wave-Garage-Controller/dp/B00M75TEIU/
[3]: http://fidure.com/
[4]: http://www.amazon.com/Enerwave-ZWN-323M-standard-Dimming-Control/dp/B014EID56Y/&tag=smart0f3-20
[5]: http://www.amazon.com/Enerwave-ZWN-BDS-Z-Wave-Magnetic-battery/dp/B00JWVNJ88/&tag=smart0f3-20
[6]: http://www.amazon.com/Enerwave-Z-Wave-Wireless-Resistant-Receptacle/dp/B00NX0945G/&tag=smart0f3-20
[7]: http://www.amazon.com/Enerwave-ZW15S-Z-Wave-Wireless-Screwless/dp/B00I9L0L4C/&tag=smart0f3-20
[8]: http://www.amazon.com/Enerwave-ZWN-BPC-Ceiling-Mounted-batteries/dp/B00JXY82X6/&tag=smart0f3-20
[9]: http://www.amazon.com/Yale-Security-YRD240-ZW-619-Electronic-Technology/dp/B00HS1O77G/&tag=smart0f3-20
[10]: http://www.amazon.com/Yale-Security-YRD210-ZW-619-Electronic-Technology/dp/B005NLKUR4/&tag=smart0f3-20
[11]: http://www.amazon.com/Kwikset-Touchscreen-Electronic-Automation-Compatibility/dp/B00Q3N4NT2/&tag=smart0f3-20